Development of modern sports and multi-purpose entertainment venues requires leadership and proven experience in development, funding, design, construction and facilities operations. PC Sports was founded in 2001 to provide owners with a single source of responsibility for oversight and management of the budget, schedule and development process for all types of modern sports/multi-purpose venues and entertainment districts, including: arenas, stadiums, convention centers, hotels, parking structures, and supporting infrastructure needs.
Tom Bond lends a wealth of arena and stadium building knowledge and experience to our project management team. For over 30 years Tom has worked with cities, joint public agencies, professional athletic clubs, and university systems to erect arenas, stadiums, entertainment districts, and convention centers utilizing innovative and cost effective methods. Prior to joining PC Sports, Tom worked with Mortenson Construction Company and Barton Malow Construction on several high profile professional sports projects, including Gillette Stadium in Foxboro, Massachusetts, the US Bank Stadium and TCF Bank Stadium in Minneapolis, Minnesota.
Tom Bond, RA, AIA, LEED AP
With over 30 years of experience, Gary Hall holds extensive knowledge and expertise in commercial, sports, and entertainment construction. A valued industry leader, Gary excels at bringing teams together on large, complex projects and doing so with integrity and respect. He currently represents Project Control and PC Sports as a Senior Vice President and is responsible for overseeing the Central Texas office. Gary received his Construction Science degree from Texas A&M University and was recently honored by his alma mater as an Outstanding Alumnus by the College of Architecture.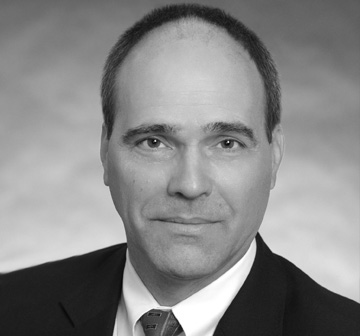 Jeff Haberstroh has accumulated over 30 years of experience as a Project Manager in the San Antonio region. Jeff holds extensive experience managing bond programs and construction projects for municipalities and school districts, including most recently leading the Project Control team on the Henry B. Gonzalez Convention Center and Alamodome expansion and renovations projects for the City of San Antonio. As a Program/Project Manager, he has managed all project phases from concept, contract negotiations and pre-construction services to complete bond oversight and project operations, to budget and schedule management.
As an experienced stadium and arena professional, Kevin is well-versed in project development, design, construction, and facility operations. His 19 years in the industry affords him a unique mix of facility management, event management, and design and construction experience. Kevin applies his knowledge as a previous stadium manager to assist his clients achieve their facility goals.
Michael brings a strong aptitude of risk management and negotiation to the PC Sports team, along with his strong analytical skills. These skills benefit our clients whether Michael is reviewing pay applications, managing FF&E procurement, or handling warranty claims. His desire to work in fast-paced, execution-focused environments while applying his strong attention to detail bodes well for our clients on their deadline-driven projects.
With over 15 years of experience, Lisa Elmhorst leads all marketing efforts. Her marketing background, combined with her experience as a construction project manager, affords Lisa great insight in delivering meaningful materials in an authentic way to clients and employees. She appreciates the opportunity to serve as an advocate for advancing Project Control's reputation and visibility. Lisa holds a Bachelor of Business Administration/Marketing, a B.S. in Economics, and a M.S. in Construction Management.
Dick McNary serves as President and COO of Project Control after working his way up through all aspects of managing the business, from his start as Project Manager. Under his guidance and leadership Project Control has grown substantially and added to the national recognition of Project Control as a premier project management firm. Dick's drive, industry knowledge, and desire to help people benefit the firm's clients and employees alike as he serves as a valued industry resource.
President, Chief Operating Officer, Project Control